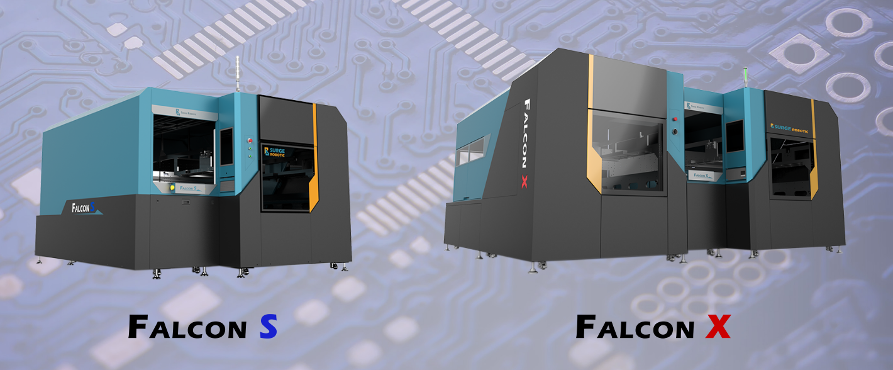 FALCON SERIES KEY FEATURES
Four Corner Alignment Lay-Up
Falcon is equipped with four sets of independently controlled GigE camera modules to perform quadrilateral deformation measurements of each PCB inner layer. The Lay-Up system uses the measurement results as a benchmark to adjust each inner layer to the best centre to achieve an ultra-high-precision layer to layer alignment. 


Lay-Up Accuracy: ±15um
The Lay-Up system not only provides high-precision PCB lamination Lay-Up, but also perform inner layer measurement and data collection. With this technology capturing deformation data through 2D measuring equipment with extra procedure is no longer required for panel study and NG panel filtering.
Dual Shuttle Tables Design
All Models of Falcon are equipped with Dual Shuttle Tables, which allows panel lay-up and welding to be processed at the same time allowing high productivity and maximized throughput.
Falcon S: Capacity 3300 Inner Layers Per Day
Falcon X: Capacity 6600 Inner Layers Per Day
Dual Machine Design
Falcon X is equipped with Dual Machine Design with 8 x GigE Industrial Cameras, 8 x High Frequency Electromagnetic Weld Controller, 4 x Shuttle Tables, 2 x Lay-Up Stations and 2 x Weld Stations. This allows one machine with the output of two machines and requiring only one operator.
Lay-Up Speed: 9~11 Seconds Per Layer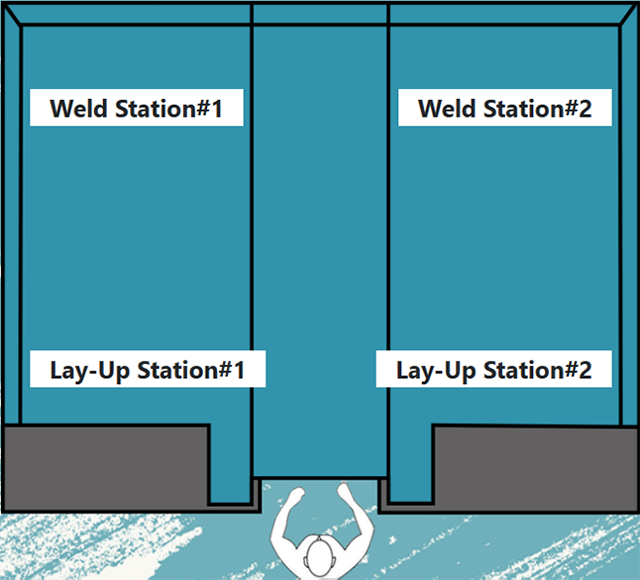 Highly Automated System
Falcon series system greatly simplifies the operation required for panel size adjustment and production. This effectively reduce personnel intervention in the production process. The equipment software provides unlimited numbers of configuration settings profiles, which allows for changing job in under 5 mins.
Intuitive User Interface
Falcon user interface is simple and easy to understand. The software is designed with a touch interface and multiple self-calculate algorithms allowing operator to do sophisticated job with very simple inputs. The software is designed with a modern UI, making it extremely fast for anyone accustomed to a smartphone or tablet.