One of the biggest challenges in the production of PCBs has been layer-to-layer registration on very tight tolerance and complex PCB, current pinning processes make it difficult to meet today's PCB tight registration requirements. The introduction of optical alignment has now made it possible for many PCB manufacturers to move up the technology curve while lowering their production costs.
DIS Technology Inc., USA produces multilayer registration systems with automatic-optical registration of the highest quality. DIS have over a decade of experience with difficult multi-layer builds, more than any of other competitors.  DIS has successfully processed thin cores down to 25um (1mil), sub-laminations with micro-vias, delicate copper foil layers with holes etched into it, Teflon based materials (Rogers and Taconic), polyamide bond ply, and flex boards.  DIS systems can process boards up to 52 layers, having mixed cap and foil construction, thin cores, sub-laminations and copper foil all in one panel. It can successfully weld heavy copper layers (up to 3 ounce) and light copper (down to 1/3 ounce) layers.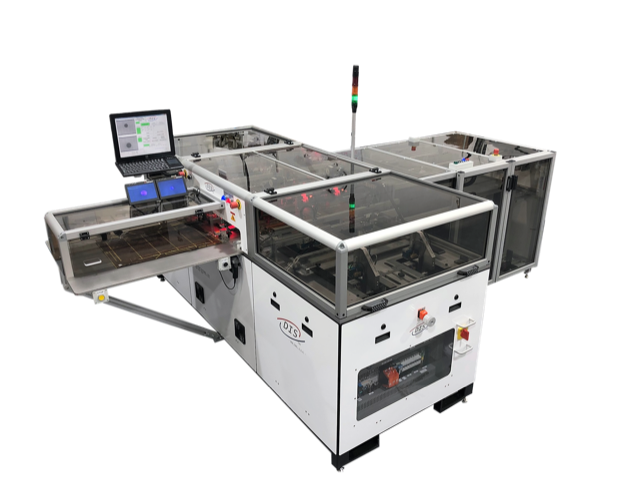 Direct Optical Registration system PRS.
The PRS Direct Optical Registration System allows for optical lay-up of multilayers and sequential lamination build up technology. Three different processes take place in one unit; lay-up, layer to layer alignment and welding that helps to eliminate added tolerances associated with pin lamination systems.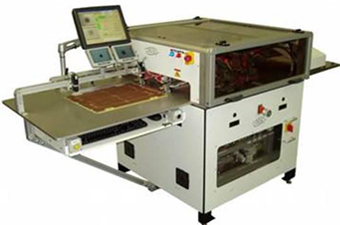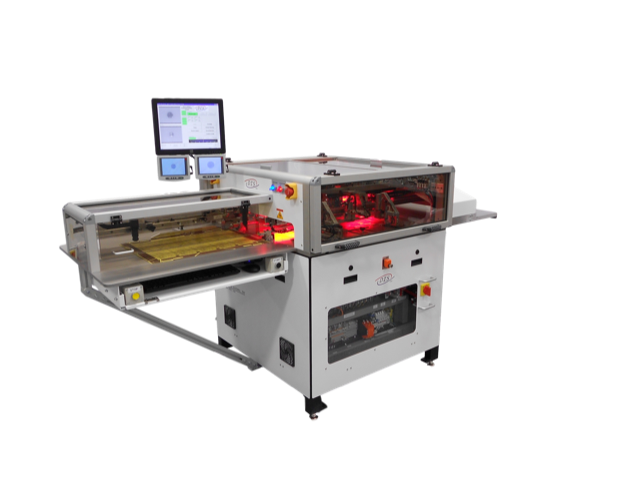 Additional benefits of Direct Optical Registration 
Fine tune the lamination press cycle
Ability to check the registration of welded panels - pre and post lamination.
Ability to determine movement that took place in the lamination cycle and make the necessary corrections
Mistake proofing of lay-up utilizing the optional "Unique Targets" software for each core
Eliminate tooling of layers, prepreg & foil
Eliminate purchasing rivets and associated tooling
Eliminate double handling of inner layers, they will only be handled at lay-up
Eliminate lamination pins or tooled lamination and separator plates.
User friendly operations.